HIV/AIDS Prevention and Care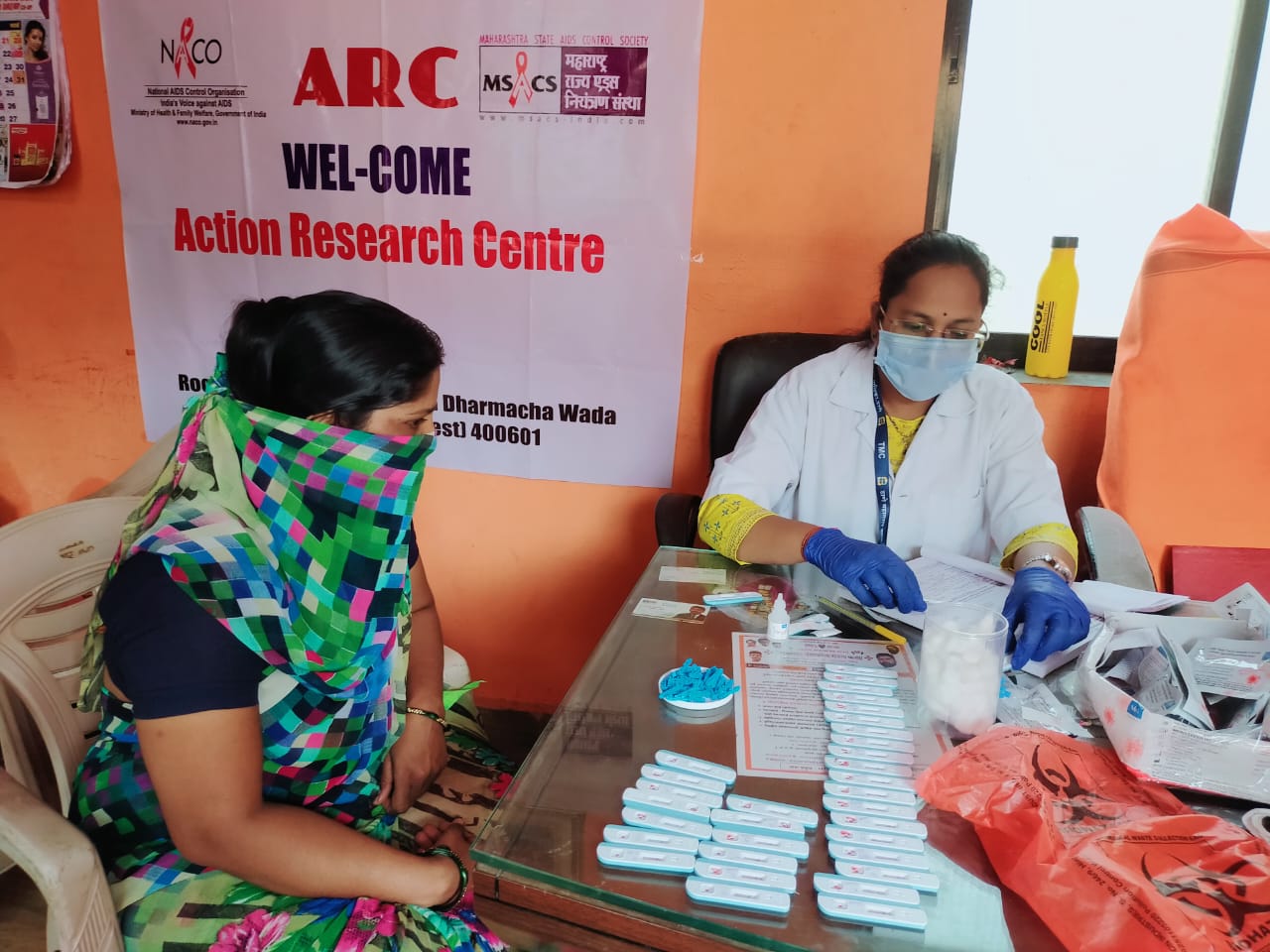 HIV/AIDS Prevention and Care among Key Population in collaboration with Avert Society Mumbai/ USAID [2007-2010], Public Health Foundation of India [2010-2014], and Maharashtra State AIDS Control Society (MSACS) [2014-2023]
More than 4,000 Female Sex Workers (FSWs) in Thane have benefitted from HIV/AIDS prevention, treatment, and referral services. Behavior change communication, counseling, condom promotion, HIV and STI screening and treatment, ART adherence, and encouraging all the vulnerable and at-risk women and men to test for HIV are the key strategies used.
ARC provides counseling and testing services at two drop-in-centers (Thane and Mumbra) and through a mobile clinic. Additionally, ARC also facilitates their access to social entitlements and welfare schemes by facilitating access to Aadhaar cards, PAN cards, voter ID cards, ration cards, and the opening of bank accounts.
More than 57 FSWs living with HIV were provided with HIV prevention, treatment, and referral services.
Cross Border Migrants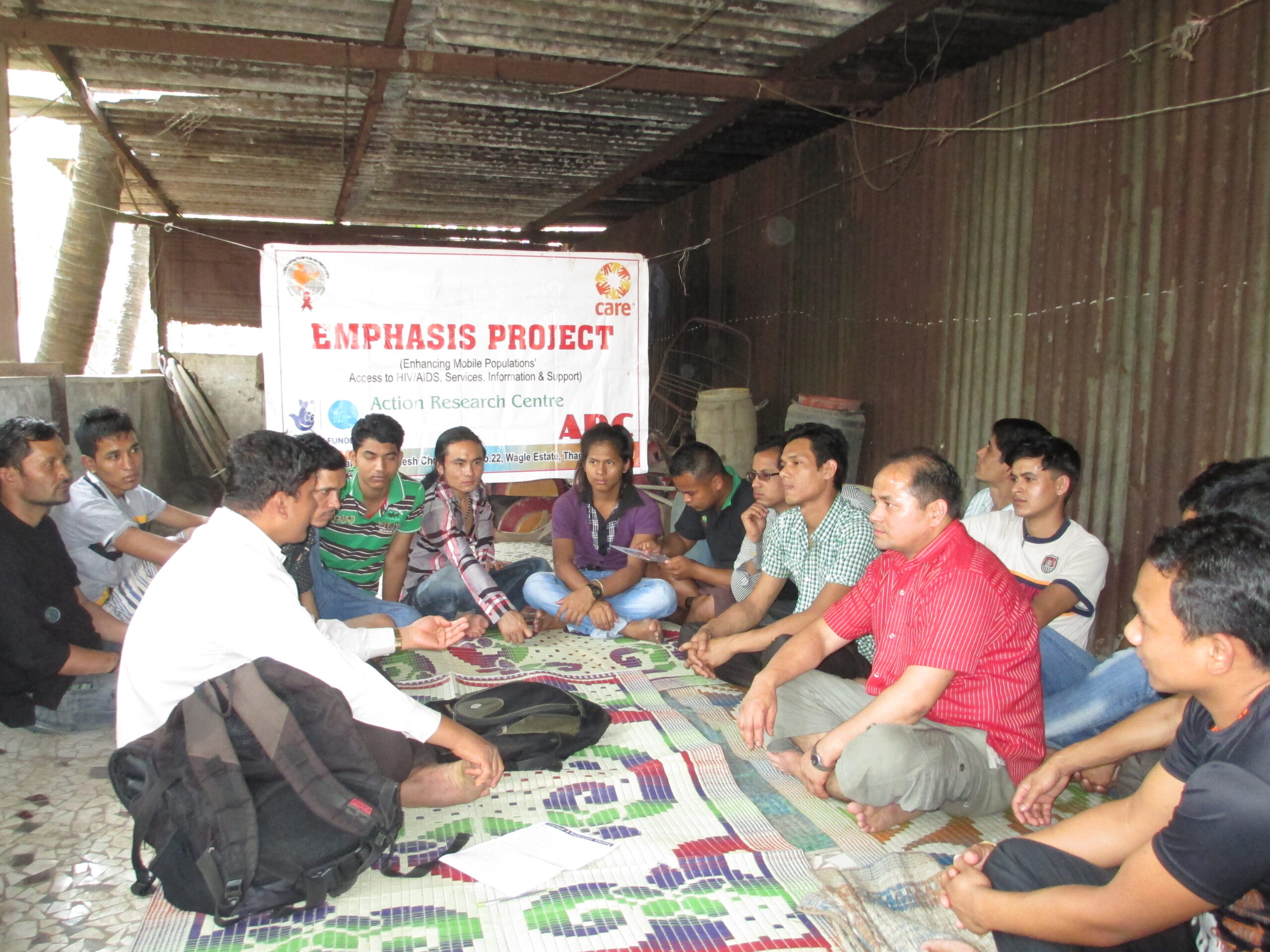 Life Skills Program Among Children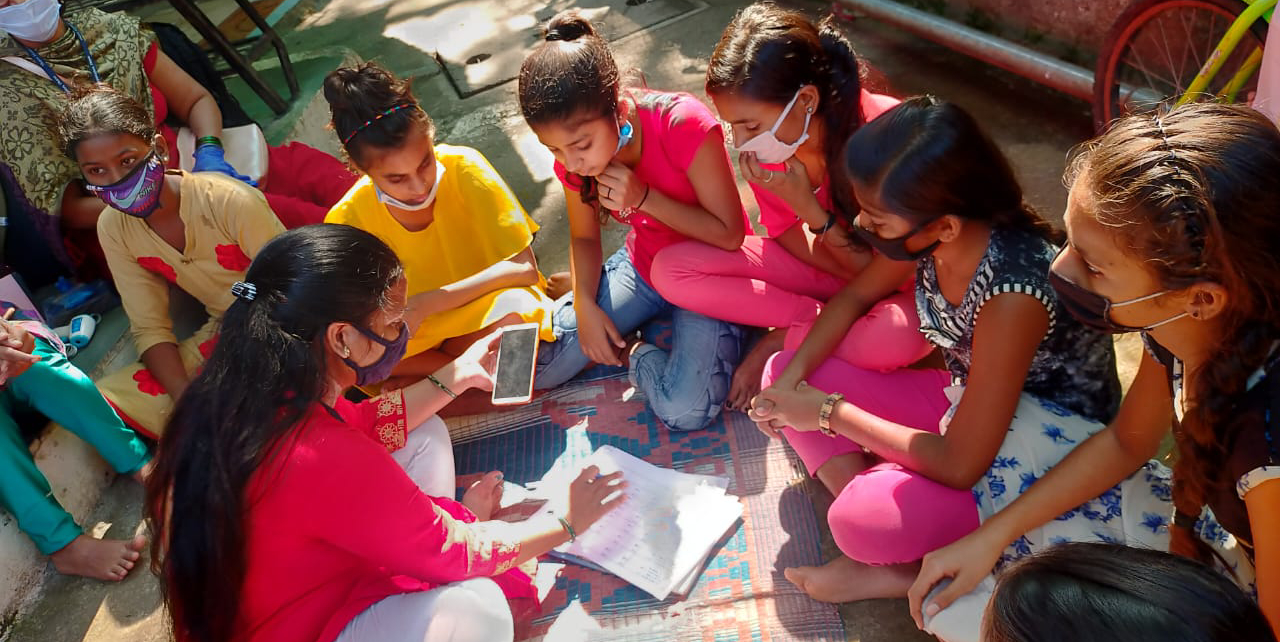 Life skills education and health (Since 2004)
A family-centered approach is used to address the needs of children and their caregivers. The program leverages the existing resources within government, communities, and the private sector to enhance support to the beneficiaries. The intervention is focused on economic stability, food security, health and nutrition, school attendance and academic achievement, and other psychosocial support. Special attention is given to vulnerable and at-risk adolescent children, especially girls. The program is working towards reducing the risk of physical, emotional, and psychological injury to children due to exposure to violence at home or in the community.
The program has benefitted more than 600 adolescents and young people in the community.
Skill Training and Enterpreurship Development
Women empowerment through skills training and entrepreneurship development in Thane city, Maharashtra
Donor: ARC/Partners for Health & Development, NY (2004-06)
ARC has been training women to acquire skills and becomes entrepreneurs for sustainable livelihood. The objective of the program has been to develop self-reliant women. More than 140 women in Thane sub-urban area have been trained in different income-generation activities including tailoring, embroidery, dressmaking, tie-and-dye, and making cloth bags and files. The focus is not only on providing vocational skills but also on equipping them with business skills to run a small enterprise independently.
Work during COVID-19 Pandemic
Distributed 1,250 dry ration kits to FSWs by mobilizing local resources
36 FSWs living with HIV were regularly given nutrition during COVID- 19 pandemic
360 adolescent girls in the age group of 15-18 years were given sanitary pads